"No-fraternization policies were made to be broken." Evan Kazmeirowicz, VEGAS CRUSH

This may sound reasonable coming from the star winger for the VEGAS CRUSH the day he lays eyes on the new social media manager for the team, but for Holly Laurent it's a whole different story. Dating a "player" is a risky business, especially if she wants to keep the job she just landed with the hottest team in the NHL.

Holly loves her independence and her career. She's doing just fine on her own, thank you very much. Allowing her head to be turned by a hot hockey player and putting her job at risk?

Not. Happening. Ever.

Not even if he looks like a god. Not even if he possesses enough charm to tempt the panties from a nun. Not even if she has to cross her fingers behind her back every time she tells him she's not interested.

Policies exist for a reason. Rules are not meant to be broken and sexy players are not to be trusted. Right?
*CRUSHED is a full-length stand-alone novel of 60,000 plus words.
You'll also receive the first chapters of SIN SHOT, another book in the VEGAS CRUSH HOCKEY SERIES.
'She looks back at me as she leaves and I legit want to jump the barrier, skate to the glass, and beg her to let me sink my biscuit into her net.'
Like…page 4.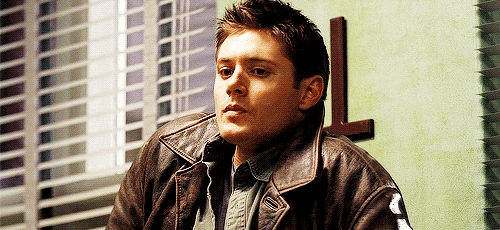 I bought this. I ACTUALLY SPENT MONEY ON THIS AND I WOULD LIKE A REFUND.
I'm finding it hard to rate this any more than one star. It feels harsh in one way, because I've definitely read texts that were more offensive and badly written then this . . . but wow.
I mean, where was the editor for this? At one point the MC remarks that 'he kissed from my belly to by public bone.' Her PUBLIC bone???? P U B L I C BONE? Do not get me started on the amount of issues with the speech marks. How did they manage to miss it like FOURTEEN TIMES???? So, a character would start talking, "Hi my name is Gabby," she said, I think this is a badly edited book," she finished. DO YOU SEE WHAT IS WRONG WITH THAT SENTENCE? I am no grammatical wizard but when this is meant to a published book (that I spent money on!!!!) it's unacceptable for this 'mistake' to happen SO FREAKING OFTEN.
Sometimes insta-love stories can work out but this one was a right lol.
The characters were just . . . wow. They were alright I guess, but where was the character development? Evan stopped sleeping with multiple girls and Holly slept with one? Cool cool cool cool.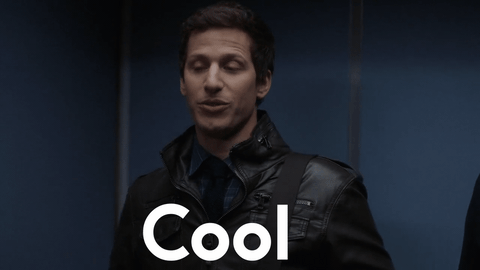 Not every character has to be likeable/perfectly/politically correct, but I did not like the discourse surrounding womanly bodies. I'm not sure if the author was trying to do some sort of subverting to the typical norms of what we as a society deem attractive, but the phrase "skinny bitches" is used, and later on Holly (the mc) remarks that she isn't as "womanly as her" friend because she is too skinny and athletic (where her friend is curvy) Just . . . next.
Not to mention the usual slut thing (oh haha you slut, the character will exclaim. It's meant to be in a joking way but you can tell the standards for the female characters and the male characters on sex are different.)
(Also this book would not past the Bechdel test AT ALL).
What also annoyed me – in relation to the woman/slut thing – is that men are being presented and promoted as sex craved monsters that are starved without it???? Evans (the MC) manager suggests he sleeps with the reporter to give her what she wants and implies that because he is a man he should just do it . . . and that's so wrong. Like what the heck. We shame women for having 'too much sex' and then we shame men for 'not having enough sex' and we value people based on their sexual experience and ???? NO.
(Evan expresses how he feels 'personally victimised by this statement' but haha yeah let's just laugh it off…UGH. DEMILLE I AM FRUSTRATED WITH YOU.)
I think this could've been very sexually liberating for Holly (personal pleasure, sexual experiences) and for Evan, challenging the tropes surrounding sex and the stigma…but no. It went one step forward, and then just jumped ten steps backwards. AND FOR WHAT?
Like look, I shamelessly love my steamy NA hockey player romances . . .
But not like this.
Not when it is just shady all the way through, lacks any sort of plot (will they 'bone' or won't they?!?! Will the married female boss lady to Holly fire her for her relationship with Evan???? Because she's jealous as her 'hard nipples' in a convo with Evan indicate!!!! Wait no???? It's because her husband and her are having issues and a bunch of other thrown in backstory which is all to influence and inspire Holly to GO AND GET HER MAN!!!!)
I think the decent relationship in this is probably Holly and her Uncle Troy.
But yeah, this book was badly edited, not greatly written, shaming to multiple different groups of people (like, it didn't even have a point to work on body image – beautiful comes in all shapes and sizes, or to talk about the double standards of sex, etc. It was just like hah I think I'm doing something clever but really I'm kind of an arsehole).
ONE LAST POINT!!!! Could the author make up what type of character they wanted Evan to be???? Sure characters are multi-faceted and come from diverse backgrounds but WOW. Here he is, showing off his fancy sport car (I think he even says how much it is lmao) but then oh no he lives in a humble apartment…and guess what. He's Russian, but he's American, BUT HE HAS A BRITISH ACCENT? WAIT – EUROPEAN. WAIT – SLIGHTLY RUSSIAN. I don't know. I'm confused. His mums from Boston I think, his dad from Russia, and his mum wanted him to go to school in Britain. I don't know. There wasn't much about his family but a couple of throw away comments to layer his character but they were so brief in passing that it did jackshit but make me like ????
Yeah…I think the one star suits this and I want my money back.